Overview
More Than A Bus Company
At Sun Tran we pride ourselves on being more than just a bus company. Sun Tran employees are proud to be a part of Tucson and its close-knit community. Community involvement is one of the factors that distinguishes Sun Tran as an award-winning transit service, and makes Tucson a better place to call home. Below are a few community programs in which Sun Tran takes part.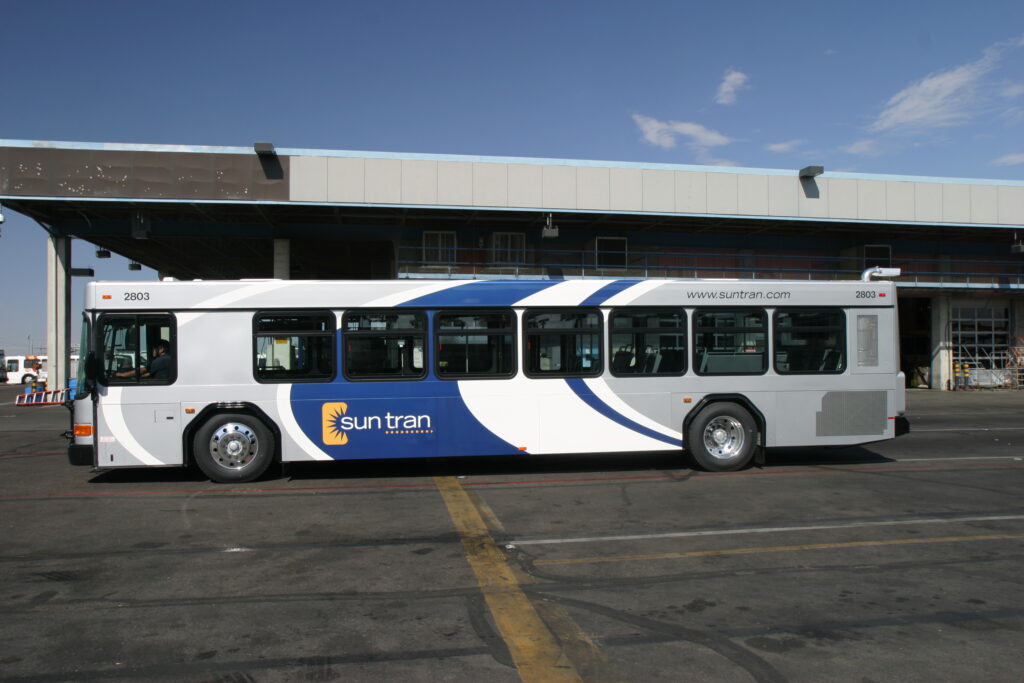 Fun Facts & Milestones
A Quick History
Sun Tran was established in 1975. A contest was held and the winning name was selected from entries submitted by members of the community.
Currently Sun Tran has more than 185 buses in its fleet.
Each bus is 40 feet long, 10 feet high and just under 9 feet wide.
A bus weighs 35,000 pounds and seats up to 40 passengers.
Sun Tran was named America's Best Transit System for 2005 and 1988, as well as Arizona's Best Transit System for 2012 and 2004. Sun Tran Marketing took home the 2022 Tucson American Advertising Award for best Integrated Advertising Campaign.
Sun Tran buses travel more than 28,000 miles each day.
Sun Tran has more than 2,200 bus stops.
Sun Tran has more than 600 employees.
Every bus is equipped with a bike rack that can carry up to three bicycles.
Sun Tran ranked 27 out of 73 transit systems where the population is greater than 250,000.
Over 99,000 jobs are accessible within a 30 minute transit commute on average for households.
Over 209,200 jobs are located within a 1/2 mile of transit.
Decreasing Traffic Congestion & Air Pollution
If all Americans who currently ride the bus decided to drive, their cars would circle the globe with a line of traffic 23,000 miles long.
Each Tucsonan traveling during peak hours wastes, on average, 42 hours a year –more than five full working days – in congestion.
Approximately 60 percent of Pima County's air pollution is caused by motor vehicle usage.
100 percent of Sun Tran's fleet utilizes cleaner-buring fuels such as bio-diesel and compressed natural gas.
Each year, public transportation use saves the U.S. the equivalent of 4.2 billion gallons of gasoline.
In 2008, more than 10 billion trips were taken on public transportation, the highest in 50 years.
Public transportation saves 37 million metric tons of carbon dioxide annually.
Saving You Money
Individuals that use public transportation save more than $9,000 every year.
The average household spends 18 cents of every dollar on transportation, 94 percent of which is for buying, maintaining and operating cars.
Traffic congestion costs Americans $63.1 billion a year.
The Federal Transit Administration reports that the 80 million Americans who live in transit-intensive metropolitan areas save an estimated $20 billion in auto expenses each year.
Giving You Independence & Safety
83 percent of older Americans say that public transit provides easy access to the things they need in everyday life.
Public transportation is a vital link for the more than 51 million Americans with disabilities.
37 million individuals living at or below the poverty line often rely on public transportation because they are unable to afford their own vehicle.
10 million Americans use public transportation to get to work every day, with even more using transit on a less frequent basis.
100 percent of Sun Tran's buses are equipped with ramps.
Riding the bus is 170 times safer than traveling by car.
A Detailed History- Tucson Public Transportation 1905 – 1978
1905 – The Tucson Rapid Transit Company (TRT) bought the existing horse-drawn streetcar transit system in Tucson.
1906 – TRT began an electric streetcar system, ending a 25-year era of animal-powered public transit in Tucson.
Mid-1920s – TRT recognized its existing streetcar system was not keeping pace with the needs of a growing town and added two bus routes.
Transit pioneer, Roy Laos, began the Occidental Bus Line with one bus. This service provided a critical service to Tucson's south-side and his company expanded rapidly.
1931 – TRT replaced all electric streetcar routes with gas-powered buses.
1936 – A third operator, Mountain View Bus Line, was established as demand for bus service grew.
1941 – Mountain View struggled to survive and was bought out by TRT.
1945 – Seven million passengers were carried by TRT and Occidental Bus Line this year. Gas-rationing during World War II caused ridership on Tucson's bus companies to skyrocket. Rapid post-war growth followed, and the bus service continued to expand with larger, more modern buses.
1951 – Diesel buses were introduced and gradually replaced all gasoline-powered buses.
1950's through 1960's – This was a period of steady decline in ridership, starting in the early 1950's due to labor strikes and increasing competition from the automobile industry.
1965 – Ridership had declined by 63 percent from the high in 1945.
A Detailed History- Sun Tran 1969 – 2016
1969 – The City of Tucson purchased Tucson Rapid Transit (TRT) and ridership grew dramatically. 65 new buses were purchased with the aid of federal grants. The frequency and length of existing routes were increased and new routes were added.
1975 – A contest ran in the newspaper to rename the system and the winning name, Sun Tran, was adopted.
1978 – Roy Laos' bus company operating on the south and west sides of Tucson, was having trouble keeping pace with the new expansion of the city system. The public in these parts of town wanted additional service the company could not provide; Sun Tran purchased the company, and Tucson had a single public transit system.
1983 – To alleviate congestion problems, Sun Tran spearheaded the idea of several transit centers that would act as transportation hubs in Tucson.
1987– The first transit center, named after Roy Laos, was opened on Tucson's south side. Two more would soon follow.
Sun Tran converted a 35-foot GMC bus to use both compressed natural gas and diesel fuel. This was one of the first such buses in the country.
1988 – The American Public Transportation Association honored Sun Tran with its America's Best Transit System Award.
1991– Ronstadt Transit Center opened in downtown Tucson.
The City of Tucson opened a CNG-fueling station adjacent to Sun Tran, paving the way for the system's fleet to be alternatively fueled. Sun Tran purchased three dual-fuel buses, a first for the system.
1994 – Accommodating transit needs on Tucson's booming northwest side, the Tohono Tadai Transit Center was completed. This was the first transit center in Arizona designed under the Americans with Disability Act (ADA) guidelines.
1996 – Electronic fareboxes were installed on all Sun Tran buses. During the six-month period following the introduction of the fareboxes, passenger revenue increased by 7 percent.
1999– Sun Tran completed installation of its Automated Vehicle Location (AVL) system allowing Sun Tran to track every bus while in service. This AVL system was integrated with Sun Tran's new automated annunciator system, which also met ADA guidelines.
Sun Tran made further advancements when Passenger Electronic Revenue Collector (PERC) units were added to its electronic fareboxes. This technology enabled Sun Tran to convert paper tickets and transfers to magnetic passes and transfers and allowed for the development of new products such as day passes.
2001– Digital video recorders were installed on most buses to enhance operator and passenger security.
Sun Tran acquired 45 CNG-fueled Nova buses, making 100 percent of its fleet wheelchair accessible.
2005 – Sun Tran was named America's Best Transit System by the American Public Transportation Association.
2006– Sun Tran received 50 new low-floor bio-diesel buses, to make 100 percent of the fleet utilizing cleaner-burning fuel.
Sun Tran's maintenance facility was the first U.S. transit maintenance facility to receive ISO 14001 certification recognizing Sun Tran's capacity to maintain and improve upon its environmental performance.
2010 – Sun Tran accepted shipment of its first bus utilizing hybrid technology.
2012– Sun Tran was named Arizona's Best Transit system by the Arizona Transportation Association.
The Northwest Bus Facility, located at 3920 N. Sun Tran Blvd., was completed. The 25-acre facility wasbuilt in three phases:

Phase I

City of Tucson fleet fueling facility
Sun Tran Boulevard construction and infrastructure

Phase II

Operations building
Driver dispatch center
Maintenance building which consisted of 50 thousand square feet and 17 bus bays
Parking for 150 buses and a fueling station

Phase III

Maintenance building, which includes now 95 thousand square feet of space, which is longer than a football field, 30 bus bays, body shop, paint booth, fuel storage, and additional bus wash bays.
Administration building: 27 thousand square feet of space built to house the regional center for transit operations

2013 – Sun Tran launched SunGO, the smart card fare payment technology designed to make transferring throughout the region easier. Valid on Sun Tran, Sun Express, Sun Shuttle and eventually the Sun Link Modern streetcar, SunGO provides many benefits to transit passengers.
July 25, 2014 – Tucson introduced the Sun Link streetcar to the public, Tucson's largest and most complex transportation construction project in the city's history. Construction began in March 2012 and was substantially completed in just over 19 months. The 3.9-mile route connects restaurants, shops, and entertainment venues at Main Gate Square, 4th Avenue, Downtown, and Mercado San Agustin and educational and medical facilities at the University of Arizona.
2015 and 2016– Sun Tran and the City of Tucson established the Frequent Transit Network – a system of 11 routes that run every 15 minutes or less between 6AM-6PM on weekdays.
A Detailed History- Sun Tran 2017 – Present
Today, Sun Tran is managed by RATP Dev North America, and services approximately 15 million passenger trips annually to destinations in and around Tucson. Currently 100 percent of the fleet utilizes Compressed Natural Gas, Biodiesel or hybrid technologies.
2017– Sun Tran successfully negotiated a 3-year labor contract agreement without service interruptions. The new labor contract is in place through June 30, 2020.
All existing Sun Tran bus stop signs (2,200) were replaced with new signs that include the updated Sun Tran logo, route numbers of routes serving each location, and a bus stop number allowing passengers to effectively use online trip planning and next bus arrival times.
Sun Tran released the GoTucson Transit mobile app to give passengers the option to purchase transit fares from their smartphone.
The City of Tucson Mayor & Council approved the Annual Pass and SummerGO Youth Pass program as permanent fare options for riders.
2018– Sun Tran purchased 23 new Compressed Natural Gas (CNG) buses to improve air-quality and lower the overall age of the fleet. The 40-ft. Gillig CNG buses were introduced to service in August and will replace 23 older buses, further contributing to a healthy air environment for the community.
Sun Tran installed driver safety partitions in 94 buses and security monitors in the 23 buses.
The City of Tucson Mayor & Council approved the 3-Day Pass and $25 for $20 program as permanent fare options for riders.
*Source – Transit Fact Book, American Public Transit Association. Pima County Department of Environmental Quality. All Transit Metrics, the Center for Neighborhood Technology.
Departments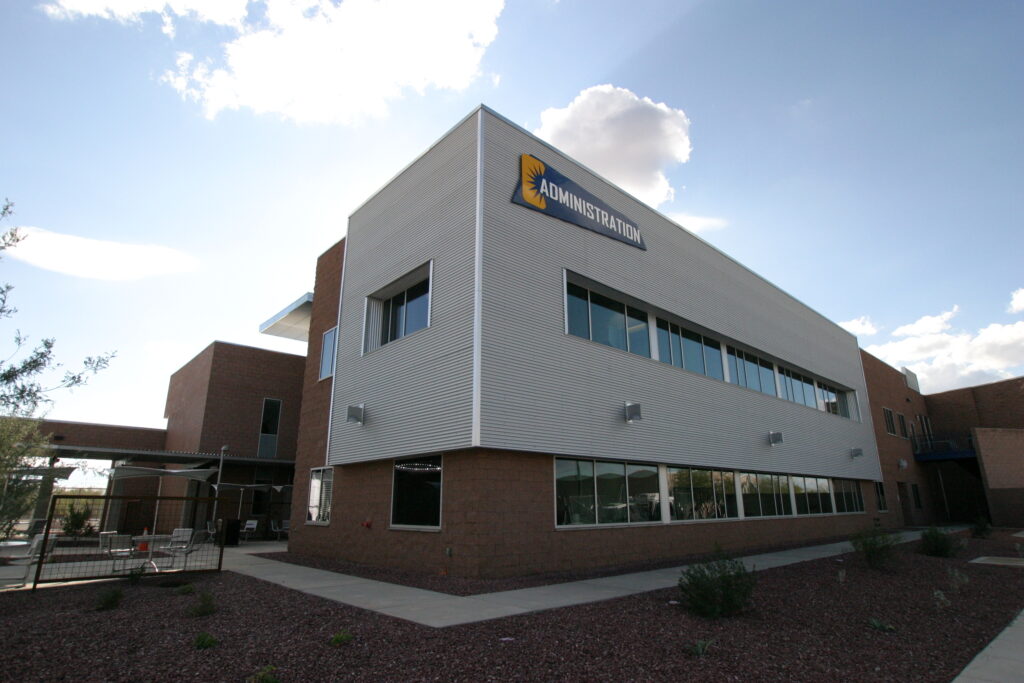 Executive Team
The executive staff of General Manager and the assistant general managers provides direction to further Sun Tran's mission of providing quality transportation services to the greater Tucson community. The team is tasked with overseeing the day-to-day operations of Sun Tran, coordinating activities of all Sun Tran departments, and serving as a liaison with City of Tucson's Department of Transportation.
Customer Service
The Customer Service Department includes representatives in Sun Tran's call center. Phone center representatives receive, respond to, and track customer feedback; provide trip planning assistance and other service information; and schedule and conduct community presentations.
Facilities
The Facilities Department oversees and coordinates maintenance activities for Sun Tran's transit centers, bus maintenance facility and administrative building. The team works in tandem with the Maintenance Department to maintain the integrity of Sun Tran's Environmental Management System.
Procurement
The Procurement department coordinates capital and operational purchases, plus handles vendor contract administration.
Finance & Accounting
Sun Tran's Finance and Accounting Department ensures financial integrity by maintaining the fare collection system, general ledger accounts and fixed asset inventory. The department develops, implements, and monitors Sun Tran's annual operating and capital budgets. In addition to these responsibilities, the Finance and Accounting staff processes payroll, handles accounts payable and receivable, fulfills bulk pass sales requests, and handles pass-by-mail and on-site pass sales.
Human Resources
The primary role of the Human Resources Department is to recruit, train and retain a high quality workforce. The department manages employee benefit programs, facilitates labor relations, and ensures compliance with labor laws and regulations. Staff members also plan various employee activities.
Maintenance
The Maintenance Department's employees are responsible for maintaining, servicing, and cleaning Sun Tran's fleet. An extensive parts inventory enables the team to perform scheduled maintenance, respond to occasional breakdowns and repair equipment.
Management Information Systems
The MIS department manages Sun Tran's network infrastructure, phone, and computer systems, as well as the on-board cameras. Support for the company's e-mail and internet access is provided by MIS. The department is also responsible for the automated vehicle locator (AVL), fleet maintenance, fixed route scheduling, and customer information software systems.
Marketing
Marketing's role is to heighten public awareness of Sun Tran, improve the image of transit, and increase ridership. The department is responsible for advertising, media relations, promotions, internal and external communications, community events and ridership programs. Website content, pass products, and publications such as the Ride Guide are produced by the department. Marketing fulfills bulk Ride Guide requests, and administers through a contractor interior and exterior bus advertising.
Operations
Sun Tran's largest department is charged with deploying manpower and equipment to run bus service 365 days a year. On the front line, Sun Tran coach operators interact with the public, drive buses, and provide boarding assistance and route information. Supervisors provide road support for coach operators, monitor on-time performance, and assign drivers and buses to routes.
Safety & Security
Safety and Security Department ensures that Sun Tran's work practices, equipment and facilities are safe and reliable for employees and the public it serves. The department evaluates, settles and allocates reserves for pending claims; coordinates accident investigations; ensures Sun Tran's compliance with all state and federal regulations; and coordinates detours.
Service Planning & Development
The Service Planning & Development Department completes short-range planning, including formulating and recommending service changes, monitoring current service, analyzing trends, and reporting ridership. Civil Rights of 1964 Title VI and Environmental Justice, including outreach with the public is a focus of the department. Staff develops schedules and routes, coordinating with the Marketing Department for passenger ride guide materials. In addition, driver work schedules are created to achieve reliable, on-time, and safe bus service. To achieve these goals, staff monitors route on-time performance, coordinating with the Operations Department, and jurisdictions on road improvement projects. Staff coordinate with the City of Tucson, Department of Transportation and Mobility, Transit Administration, Traffic Engineering, and the bus stop advertising contractor for the placement of bus stop amenities such as shelters, and trash receptacles.
Safety
Keeping Our Riders & Community Safe
Here's what we're doing to help keep you safe while utilizing our services:
No Child Left Behind Policy
During the school year, Sun Tran train transit drivers and deploys a "no child left behind" methodology. The methodology is designed to help assure parents/guardians that Sun Tran is committed to making sure their loved ones get to their destination safely.
Safe Place
All Sun Tran buses and facilities are a Safe Place for our Tucson Youth. There is a sticker of the logo to identify the places that are a safe place for youth in crisis to go. Each Sun Tran bus is equipped with this sticker near the front door of the bus. Operators and Supervisors are trained on what to do for a Youth in crisis. If you are in crisis and need help, please board the bus because it is a safe place and tell your driver you need help. The Driver will assist you right away.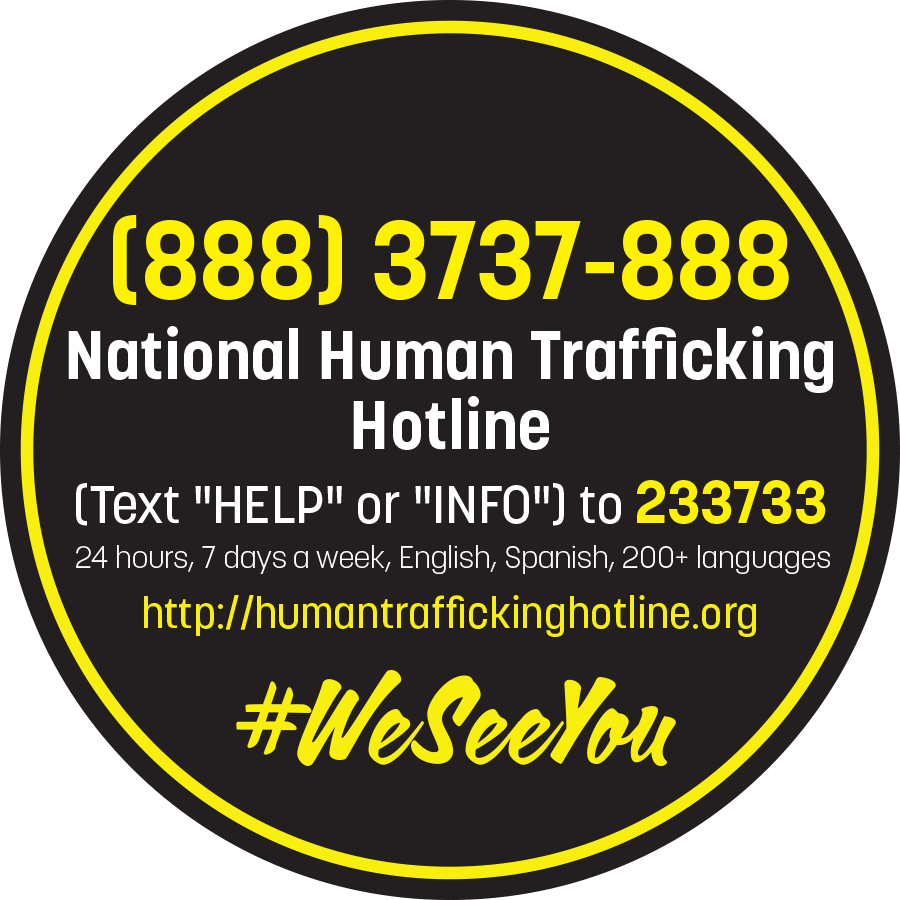 Human Trafficking Awareness
All of Sun Tran's buses feature a set of stickers notifying the public of the campaign. The decals mark the vehicles as a Safe Place for endangered youth, and a haven for anyone experiencing trafficking. Click here for more information on Sun Tran's Human Trafficking Awareness campaign.
Security Cameras
All of Sun Tran's active fleet and transit centers are monitored by video surveillance cameras. The presence of these cameras contributes to a safer environment for our passengers. Sun Tran vehicles are equipped with video and audio surveillance systems located in several places. These video and audio recordings are used for operator and passenger safety and security, training, investigations and other business purpose.
Bus Locator System
Sun Tran installed the Automated Vehicle Location (AVL) system in 1999, a computer program that tracks every bus at all times. This adds to the safety of the passengers and decreases the response time in the event of an emergency.
American Guard Services
The American Guard Services security team routinely monitors Sun Tran's transit centers and rides select buses to ensure your safety while on these properties. There are more than 29,000 passenger trips from the Ronstadt, Tohono Tadai and Roy Laos transit centers each day.
Report Suspicious Activity
If something doesn't look right, let your coach operator know. In the case of an emergency, please call 911.
Don't Leave Items Unattended
Please keep your personal items with you at all times. Unattended bags or other items could cause unnecessary security alerts and delays. If you forget an item on Sun Tran, call Customer Service at (520) 792-9222 for Lost & Found as soon as you realize you've forgotten something. It won't always be the same bus so be sure to call right away.
Sustainability
Protecting The Environment
The service we provide at Sun Tran is essential to improving air quality in our community by taking cars off our busy streets and utilizing clean-burning fuels. Do your part, ride Sun Tran!
How is Sun Tran helping our environment?
Cleaner-Burning Fuels
Now 100 percent of Sun Tran's fleet uses cleaner-burning fuels, including hybrid technology, Compressed Natural Gas (CNG) and Biodiesel. These fuels reduce emissions because they emit fewer particulates than traditional diesel-fueled vehicles. For more information on Sun Tran's fleet, visit Fleet Facts.
Environmental Management System (EMS)
Sun Tran's maintenance facility is the first United States transit maintenance facility to earn EMS certification compliant with the ISO 14001 standard. What does ISO 14001 mean? It's the system standard established by the International Organization for Standardization. Certification of the EMS to this standard demonstrates that an organization has a strong management system in place for continually improving its environmental performance with regards to regulatory compliance and pollution prevention.
Sun Tran is strongly committed to maintaining a safe and clean environment, preventing pollution and preserving the community's natural desert resources.
Solar Powered Lights at Bus Shelters
Sun Tran takes advantage of living in sunny Tucson by utilizing solar energy to provide lighting at many bus shelters throughout our community. These shelters reduce the amount of energy we use to provide safe and well lit shelters for our passengers.
What can you do to help our environment?
Ride Sun Tran! Learn how much daily greenhouse gas you save by riding the bus instead of driving.
According to the American Public Transportation Association:
Public transportation is reducing Americans' energy bills.
Each year, public transportation saves more than 45 million barrels of oil, which is equal to approximately one month of oil imports from Saudi Arabia, or half the energy used to manufacture all computers and electronic equipment in the U.S.
Public transportation produces 95 percent less carbon monoxide and nearly half as much carbon dioxide for every passenger mile traveled.
For every passenger mile traveled, public transportation is twice as fuel efficient as private automobiles.
Reports
Annual Reports
Read our latest annual reports and learn about our ridership, initiatives and positive community impacts throughout the year.
Monthly Operations Reports
Sun Tran tracks dozens of performance indicators and routinely analyze the data to improve those metrics and stay competitive with peer systems benchmarks. Browse our latest report for ridership statistics, on-time performance percentages, revenue and expenditure data and departmental highlights.