Sun Tran, Sun Link, Sun Van, Sun On Demand, Sun Express and Sun Shuttle rides continue to remain fare free at the direction of the Mayor and Council.
Sun On Demand provides shared, curb-to-curb rides for individuals traveling within each zone. Curb-to-curb means that riders are picked up and dropped off at the curb in front of the start and stop addressees of their reserved trip. Riders can make reservations one to seven days in advance, and when possible, on the same day. Services are provided on first-come, first-serve basis.
Zone Maps
Click each map to enlarge.
Routing Questions: (520) 792-9222
Service Hours
Monday – Friday: 6AM – 8PM
Saturday: 8AM – 7PM
Sunday: 9AM – 5PM
Making A Reservation
Download the app and reserve a ride online (Strongly Recommended).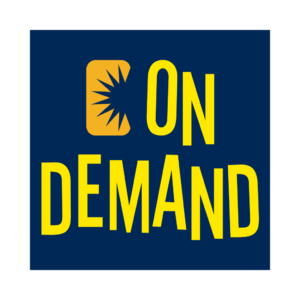 Booking a trip with the app is easy, just follow these steps:
Once you've downloaded the app from one of the above store links:
Open the rider app on your mobile device.
Tap on the "Where to?" box and select your drop-off location by searching for a point-of-interest or address. When selecting your pickup spot you can use your current location (the default) or enter your pickup location/address manually.
Add additional passengers or request accessibility features by tapping on the "Passenger" or "Wheelchair" icons.
If you want to schedule your trip in advance, select a later time by tapping "Schedule" in the lower right corner. Trips can be booked 1 – 7 days in advance. Advanced bookings are recommended as same day rides are not guaranteed and based on availability
Choose to add a credit card and pay for your trip in the app or select cash and pay on the vehicle.
Review your estimated pickup and drop-off time and tap "Request Ride" when ready.
Once a trip is created, riders will receive real-time updates via text or app notifications and can track vehicle location and estimated arrival time in the app. In addition, helpful information about the vehicle will be available including the make, color, and license plate.
Reservations can also be made by calling the Sun Van Reservations line: (520) 798-1000
How to reserve by calling the reservations line
How To
Call: Sun Van Reservations: (520) 798-1000:
Press Option 3
Be sure you are calling 1 – 7 days prior to the reservation date. Same day service is possible but not guaranteed.
Hours: Reservationists and services are available during specific hours:
Monday – Friday: 6AM – 8PM
Saturday: 8AM – 7PM
Sunday: 9AM – 5PM
Be prepared before you call the reservations line
Be Prepared
Information Needed: The reservationist needs specific details to properly book your individual or group On-Demand reservation:
Service Requested: Sun On Demand
Name
Number of People
Date of Travel
Departure Location Address & Desired Time
Destination Address and Desired Arrival Time
Indicate if this is a recurring trip. If recurring, be sure to have the above information for trip recurrences.
On-Demand Rider Rules
Waiting & Boarding
Be ready at your scheduled pick-up location at least 5 minutes early. Wait where the Sun On Demand driver can see you.  When you board, verify your desired drop-off location with the driver.
No Bicycles
No bicycles are allowed on the vehicles as there are no bike racks.
No Smoking
No smoking on board, including electronic cigarettes.
Children & Riding
Children under 5 are required to be accompanied by an adult, and bring a car seat.
Mobility Devices
All vehicles are wheelchair and electric scooter accessible
Animals
Except for service animals, keep pets enclosed in small cages or cardboard boxes.
Food & Drink
Food & beverages must be in a closed container.