Sun Tran oversees the contractor responsible for maintaining and cleaning the 2,200 bus stops in the Tucson area, this includes stop markers, bus benches and shelters.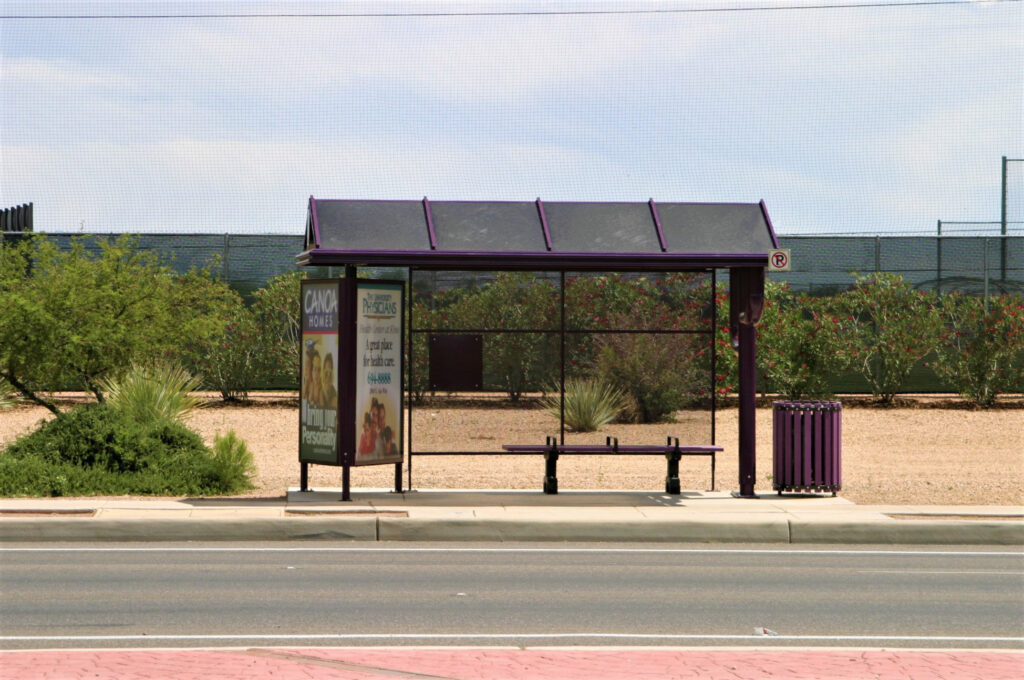 Please call Sun Tran at (520) 792-9222 or submit a request online related to:
A missing, damaged or vandalized bus stop sign, shelter or bench.
Overflowing trash cans, litter, cigarette butts, bugs, vandalism, or graffiti at a bus stop.
Homeless camps or people loitering at a bus stop.
Requesting a new bus stop, bench or shelter. *All requests will be carefully evaluated, however, placement cannot be guaranteed.