A P-What? How a New Testament for Transit Systems is Guiding Four Safety Disciples in Tucson
January 6, 2022
Four gentlemen are orchestrating a new wave of safety and security efforts for Sun Tran, Sun Link and Sun Van. Each brings a unique vibration and perspective to the party. A freshly developed Public Transportation Agency Safety Plan (PTASP) is the driving force behind this year's change. The PTASP includes a written hazard management plan, an employee safety training plan, an employee safety reporting program (ESRP) and an internal audit program. Many of these plans include root cause analysis and other methods of data analysis with an emphasis on incident prevention beyond traditional expectations.
Each transportation mode has its own PTASP in place. John Zukas is employed by RATP Dev and serves as the Director of Safety and Security for all three transportation branches. He has been instrumental in the development of each plan and is fueling the implementation.
"My role is to carry out corporate roles and responsibilities, what the city has going on as well as any other types of partner agencies."
A chunk of Zukas' time is spent completing reports for the Federal Transit Administration, Arizona Department of Transportation, the National Transit Database (NTD), and RATP Dev, to name a few. When he's not doing administrative work, Zukas is coordinating with other team members on short, medium and long-range strategies for training, hazard mitigation or threat and vulnerability analysis. He also works to strengthen partnerships with security service contractors or law enforcement agencies on the security end of things, to make sure employees and passengers are safe and secure.
"Safety is the freedom from unintentional harm or circumstances. You can think of hazards such as slips, trips and falls in the safety category," said Zukas. "Security is the freedom from intentional harm or circumstances. You can think of threats such as assaults or robberies in the security category."
While Zukas oversees safety and security efforts at each transportation branch, the modes also have key personnel in place to carry out the mission.
At Sun Tran, Dan Snell is the Training Manager and Mayra Ramirez is the Training Supervisor. The duo provides essential initial training to operators and coordinates re-training. Will Heath is the Director of Risk Management for the fixed-route service. He joined the team as a driver 21 years ago, later promoting to operations supervisor.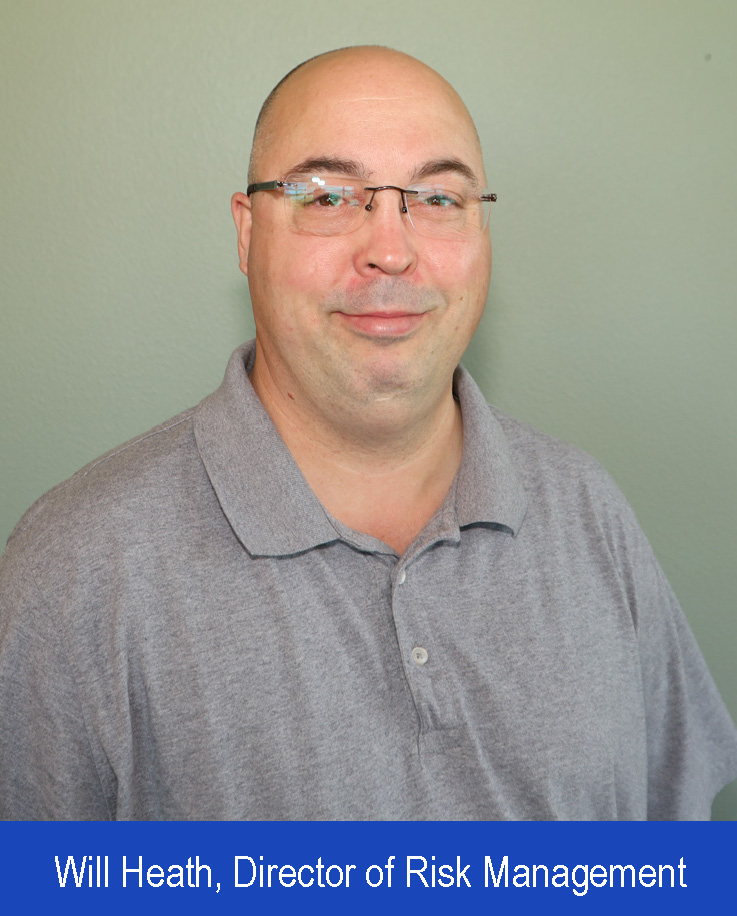 "I have some unique experience when it comes to what drivers go through and I can definitely relate to them."
Heath has been in his current position since 2016.
"I handle insurance claims for Sun Tran vehicular accidents, pedestrian or passenger accidents," said Heath. "I handle risk management responsibilities, do inspections, take care of any hazards and mitigate as much exposure as possible."
The Federal Transit Administration required transportation agencies to develop a PTASP by July 2021. Sun Tran was already implementing the plan in January, six months ahead of schedule.
"The PTASP is really about identifying hazards and risks, then ranking them by how likely it can happen and what's the worst thing that can happen," explained Heath. "We have spreadsheets where we track all hazards, accidents, incidents, occurrences and injuries. We put it in a hazard report and from there, we make a corrective action plan (CAP) and we try to mitigate them as much as possible."
Over at Sun Link, Ryan Landry is primed to see what the first PTASP review cycle brings.
"We'll be making updates, adjustments and fine tuning our plans. The review will identify any areas where the process doesn't quite work as intended."
As the streetcar's Safety and Security Officer, Landry handles the rollout of the PTASP for Sun Link along with accident investigations, risk management duties and completing reports to federal, state, local and corporate oversight standards. He says one of the variables for Sun Link is that employees operate the largest transit vehicles in the city.
"The streetcars are 75 feet long, almost 12 feet tall and they can weigh up to 40 tons when they have a good amount of passengers on board," said Landry. "It is a great responsibility as a professional operator to move that vehicle through mixed traffic safely."
Landry has been in his position since April 2021. His transportation experience includes coach operator and operations supervisor at Sun Tran, and streetcar operator and rail supervisor when Sun Link commenced service in 2014.
"Coming into this position, everything is both new but familiar because I was on the original team that helped build and launch this system," said Landry. "I have a unique perspective because after that I went to Sun Tran. Now I'm back at Sun Link and I have that frame of reference of how we put the system together versus where we're at right now."
The most common themes with streetcar safety involve heightened pedestrian traffic around the University of Arizona and service impacts due to vehicles parked incorrectly, thus blocking the rail line.
Over at Sun Van, Joseph Decker is approaching the five-year mark as Safety Manager and has the PTASP rollout well underway.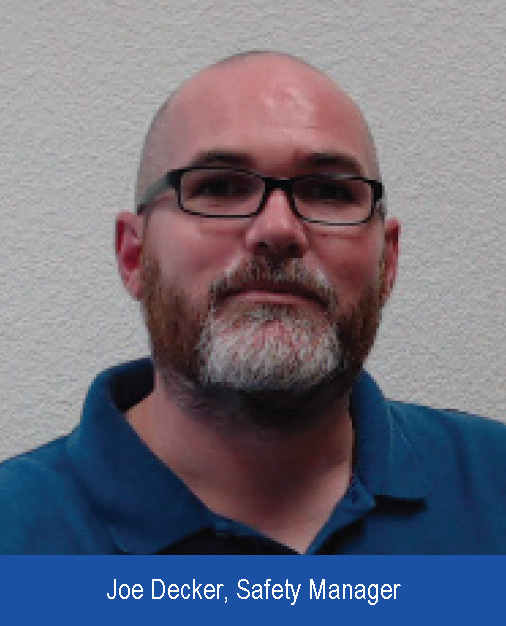 "My responsibility is the oversight and implementation of our entire safety program, our policies. I manage the drug and alcohol program as well as workers compensation claims. My focus is entirely on safety. I make sure we're getting our passengers where they need to be as safely as possible and that our drivers are able to perform their duties as safely as possible."
Sun Van provides service for individuals who, because of their disability, are unable to use fixed-route bus service. Drivers are often providing service to the most vulnerable population in Tucson.
"Our service is a bit more personal than Sun Tran or Sun Link. We really get to know our passengers. They're like family so it's actually easy to make it personal for the employees by saying 'this could be your grandmother.'"
Decker's paperwork is similar to the other modes but the frequency of claim reflects the fact that paratransit ridership is 3% of what fixed-route provides. While minor accidents are rare, he views these events as predictors for larger incidents.
"One philosophy is that for every 300 close calls you have 29 minor accidents and one fatality. We're always out to avoid any fatalities and definitely the 29 minor accidents but our motto has always been prevent the 300," said Decker. "I take the opportunity to look at close calls and minor accidents as teaching tools."
As these four leaders prepare for the new year, each is promoting a variety of safety messaging to employees and passengers. One theme remains the same: safety is everyone's responsibility.
"We'll do everything we can will to make our vehicles as safe as possible to make sure our drivers are trained and as competent as they can possibly be," said Decker. "It's still going to be a partnership with our passengers and the public to act accordingly, to act in their own best interest and not contribute to an unsafe condition that could potentially result in somebody getting hurt."
Employees can submit safety concerns, questions or suggestions in the Employee Safety Reporting Program (ESRP) boxes located at each yard. The public can make a report to customer service by emailing: SunTranInfo@Tucsonaz.gov or by phone at: (520) 792-9222.