Behind the Scenes: Sun Tran Parts Department
August 11, 2022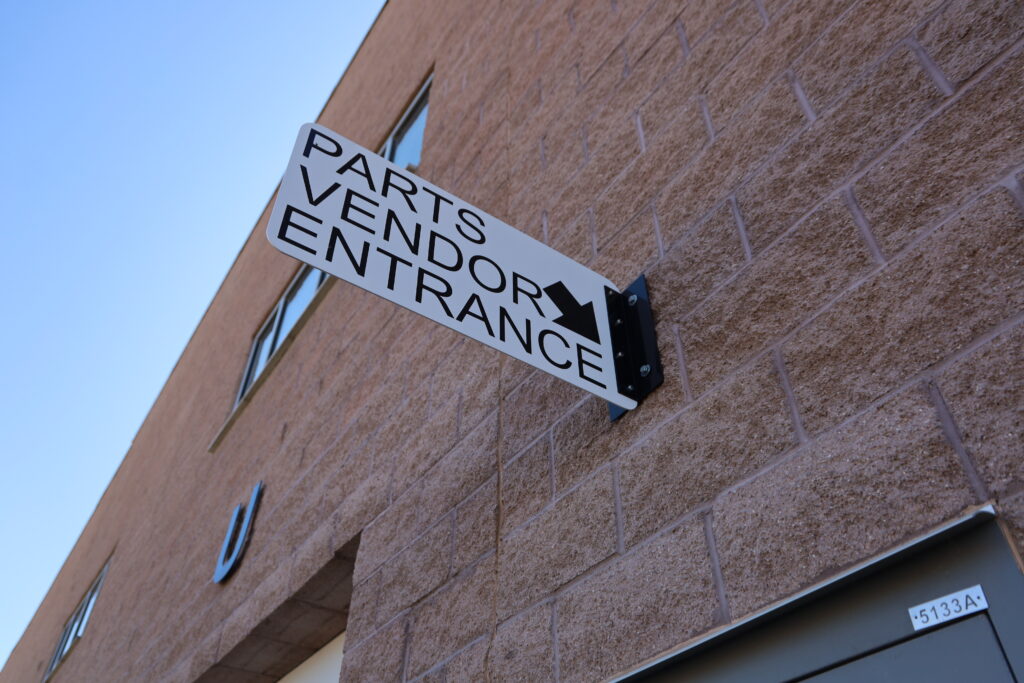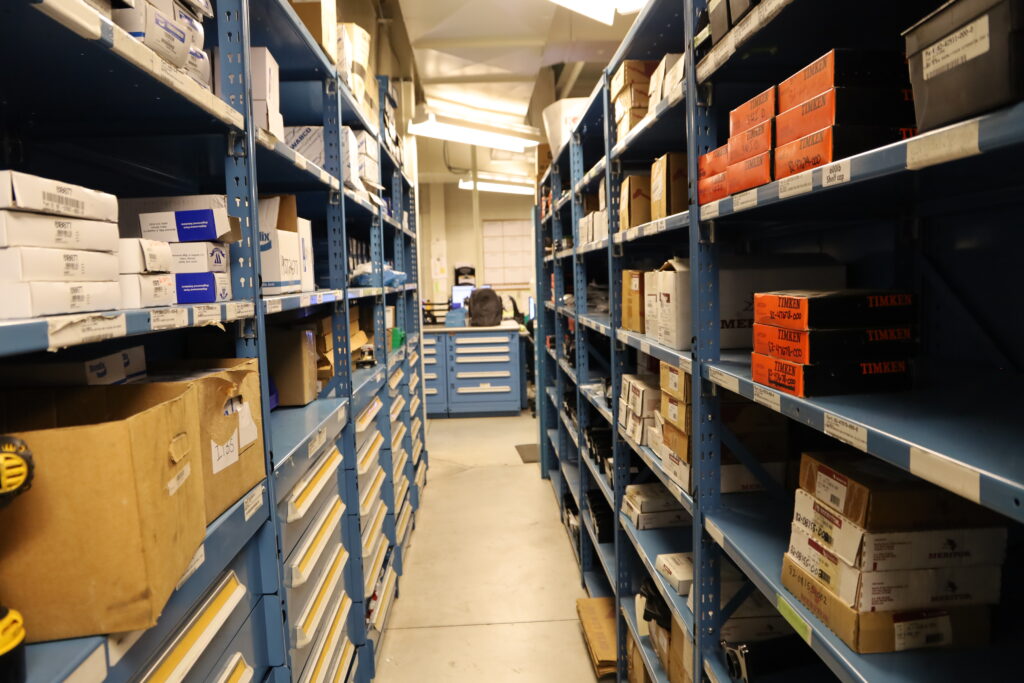 Visitors to building five at the north yard are greeted with the soft sound of mechanics' voices bouncing off the expansive work bays. The hum of radios offer harmony while clinking tools serve as percussion. Breezing down the hallway, a parts clerk is at the service window turning over an order. From the window, you catch a glimpse of shelves with boxes and packages waiting to be claimed. What is visible at the window is just a taste of the hidden treasures in the storeroom. An adjoining room acts as a parts warehouse. Rows of organized drawers and shelves are meticulously marked. You will find everything from sheets of windshield glass to hoses and bindings. Kevin Motzkin points to the letters and numbers at the end of a row of drawers, explaining how to find a particular part. As the parts manager, Motzkin oversees six parts clerks.
"Our job is to receive things efficiently and correctly, to control the inventory and to make sure that when the mechanics need something, we have it available and it's delivered to them immediately."
A software program is one of the main tools the parts department uses. A mechanic working on a bus will put in a parts order on the computer. The parts clerk will receive a pending request and print a picklist. This sheet of paper includes part numbers and where each item is stored. The clerk will pull the parts, arrange them on a cart and have them ready for pickup.
"The program tells you how many of an item you have on hand, what they cost and if there are any outstanding orders," said Motzkin. "If I didn't have a part and really needed one, I could check to see if they have one over at Garage One (South Yard) and borrow from them if necessary."
Parts clerks, along with shop supervisors and mechanics, can search bus numbers and review previous work history, engine type, warranties and other important information. This function is also useful for crosschecking items to ensure the right part is pulled, depending on bus model.
Weekly, Motzkin submits a reorder for parts that must be kept in stock. Orders are also submitted for a variety of purchases for the shop, administrative employees and operations. Once orders arrive, parts clerks will receive the shipment and follow protocol for accepting the order.
"We take the packing slip, make sure everything that's supposed to be in the box is in the box," said Motzkin. "For bus parts, we make sure we get everything that was ordered and then we enter it into the computer so the inventory is updated."
The parts department works closely with the procurement team, turning in receiving records, packing slips and any other paperwork. There is also a reporting process if they receive a damaged item and need a replacement.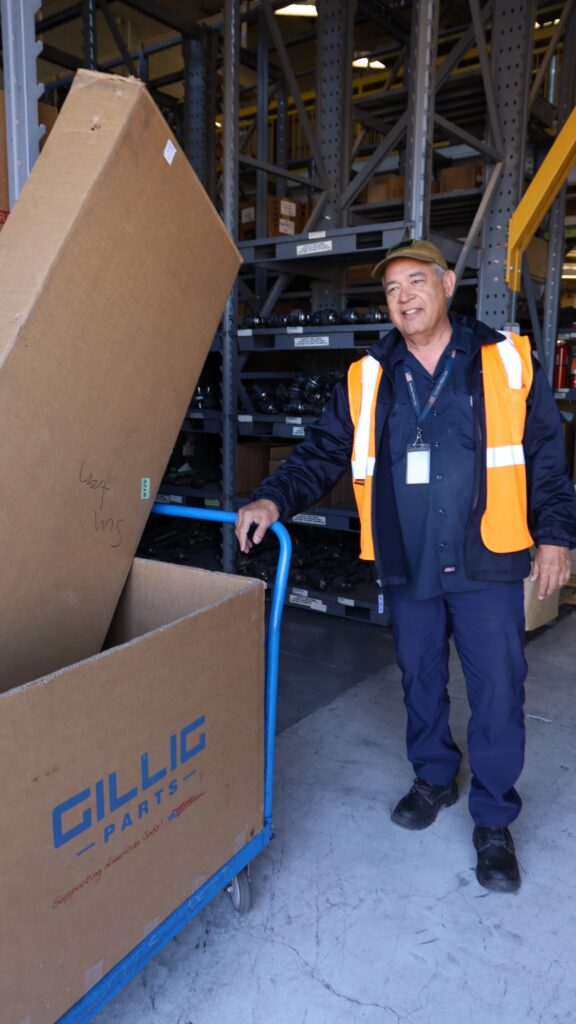 Motzkin's role involves a lot of planning ahead and working to minimize wait times for essential items. He looks at needs, order patterns and previous wait times to anticipate which items could be in demand in the future.
"You have to make sure that what the mechanics need for the buses is provided to them," said Motzkin. "That  is an important step in keeping buses out on the road and ready for the public."
Being ahead of the curve improves efficiency for his department, along with maintenance staff. The benefits of this hard working team may go unnoticed by the public, but the parts department is an example of what it takes behind the scenes to keep Sun Tran moving forward.