Mayra Ramirez: the powerhouse behind Sun Tran's CDL training program
October 6, 2022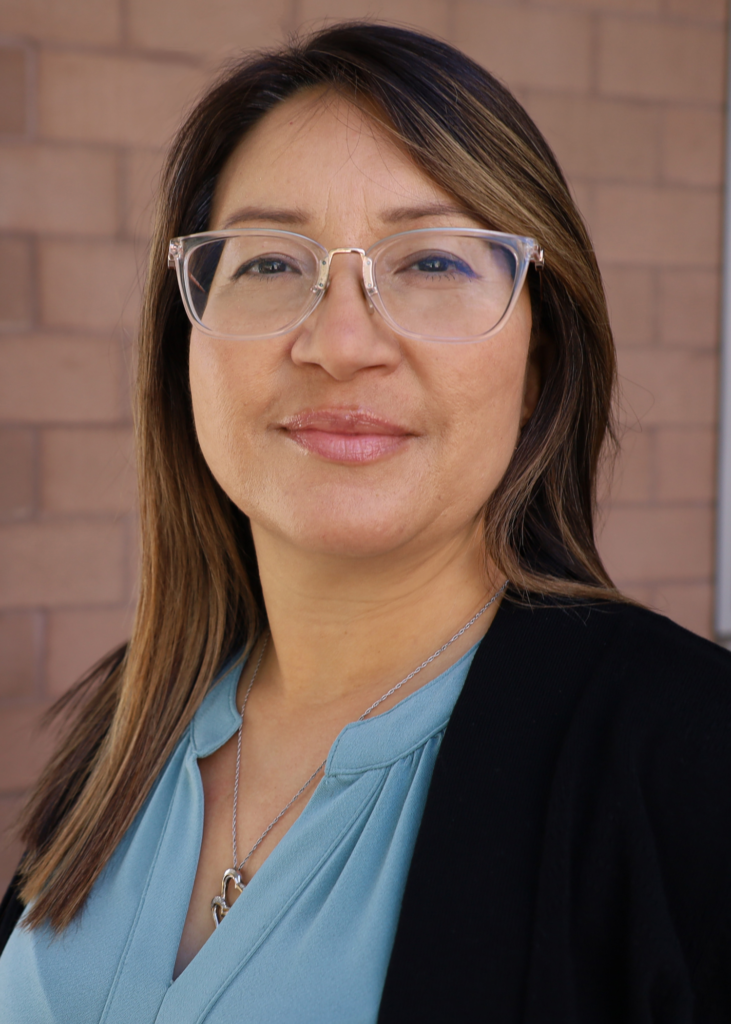 With more than 150 buses on the road every weekday in Tucson, Sun Tran employs close to 400 drivers. In fiscal year 2021, Sun Tran hired 90 new coach operators, half of which received commercial driver license (CDL) training on site. Mayra Ramirez is the Sun Tran Training Supervisor and a key reason those drivers received their CDL. She not only works with hires who need a passenger designation for their CDL, but she is also there when new drivers start up a 40-foot bus for the first time.
"It's usually the first time they've ever been in a bus seat," said Ramirez.
For that trainee, the simple action of starting the engine signals the start of their journey with Sun Tran. When Ramirez is not preparing new hires for their CDL tests, she is leading retraining sessions for drivers, mechanics, fuel island attendants and other staff.
"Whenever they've had injuries on the job, accidents, or if their action has caused a passenger to be injured, then I will retrain," said Ramirez. "I tell them, 'I'm not here to scold you or discipline you, I'm here to help you. I want to give you tools to succeed.'"
Ramirez started as the Training Supervisor a matter of weeks before the pandemic changed the world.
"I was learning this new position, trying to make it my own and finding ways to put my touches on it," said Ramirez. "Then all of a sudden, I was limited. I had to try to train and retrain people, but with no contact."
She found a way. Training and retraining carried on, they just looked a little different. As Ramirez settled into a new normal of masks and distancing, she also had to adjust to an increase in new hires. One change the training department has made to accommodate the influx of hires is to stagger training classes.
"We've had as many as four training classes going on at one time," said Ramirez. "They are all in different sections of the training."
Training classes last an average of five weeks. Dan Snell leads training lectures for all employees, Ramirez takes care of CDL needs, then drivers work with established coach operators for behind-the-wheel training. Lastly, new hires get real-world experience with route training.
"They get to really see what the aspects of the job are when they are out with drivers, learning what could be their future route."
The last two years have included plenty of curveballs but Ramirez keeps swinging. She credits her past work experience for her success in overcoming challenges during the pandemic. 
Joining the Sun Tran team in 1996, she started as a customer service representative. Six years later, she became an administrative assistant in the Operations Department. In 2007, she transitioned to being a road supervisor & dispatcher.
"I liked challenging myself to try something different," said Ramirez. "It really helps to have a diverse set of skills and be able to step in when needed. It's not just to help out my fellow coworker, but I get a satisfaction out of it, too."
There are plenty of opportunities for Ramirez to use those skills. Looking forward, she anticipates incorporating even more proactive approaches for preventing incidents, accidents and injuries. She knows new methods, technology and techniques will continue to evolve, making the transit industry even safer and more efficient.
"My goal is keeping everyone safe, whether it's the employees or the public. I'm helping to minimize and ideally, completely eliminate any future incidents or accidents."
Mayra Ramirez has three children, aged 25, 20 and 9. Her favorite thing to do is spend time with family. She enjoys being an active member of the Tucson community and participating in events throughout the city.