Mask Requirements Continue for Transit Industry
March 31, 2021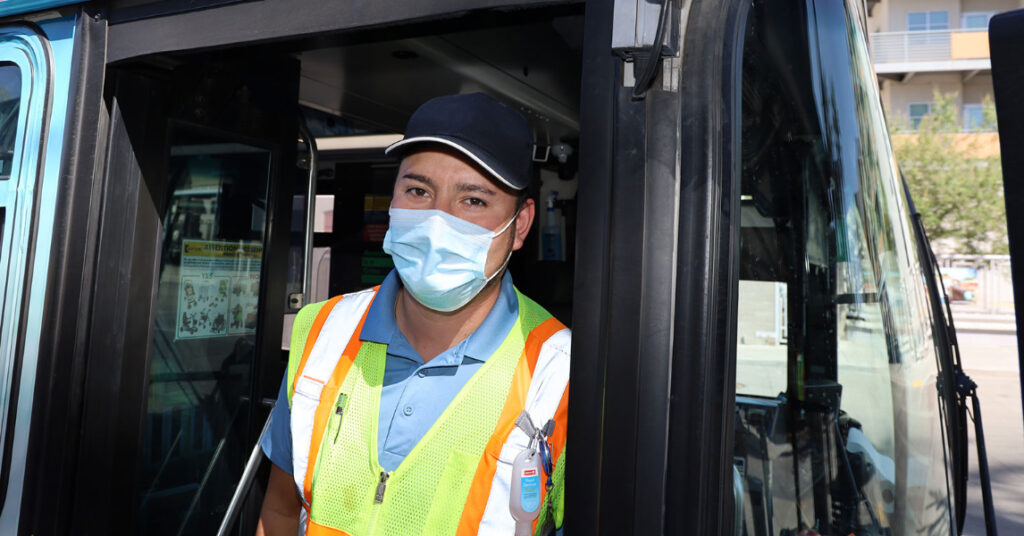 Passengers and drivers should wear masks when waiting for or riding transit
TUCSON – Masks are still required for public transportation passengers and drivers. While Arizona Governor Doug Ducey is relaxing enforcement of state mandates in some areas, his plan does not apply to public transportation. Sun Tran, Sun Link, Sun Van, Sun Shuttle and Sun On Demand are federally funded agencies and are required to follow a mask mandate from the Centers for Disease Control (CDC). For the health and safety of our passengers and drivers, we ask everyone to wear a well-fitting cloth or medical mask when waiting for or riding transit. Masks are also still required at transit centers, streetcar stops and when entering the Sun Tran administrative offices building. To report anyone out of compliance with the order, please call: (520) 792-9222 or send an email to: Sun TranInfo@TucsonAZ.gov.
Los requisitos de cubrebocas continúan para la Industria de Tránsito
Los pasajeros y conductores deben usar cubrebocas cuando esperen o viajen en tránsito
TUCSON – Aún se requieren cubrebocas para los pasajeros y conductores del transporte público. Si bien el gobernador de Arizona, Doug Ducey, está relajando la aplicación de los mandatos estatales en algunas áreas, su plan no se aplica al transporte público. Sun Tran, Sun Link, Sun Van, Sun Shuttle y Sun On Demand son agencias financiadas con fondos federales y deben seguir un mandato de cubrebocas de los Centros para el Control de Enfermedades (CDC). Por la salud y seguridad de nuestros pasajeros y conductores, les pedimos a todos que usen un cubrebocas o máscara médica que le quede bien cuando esperen o viajen en tránsito. También se requieren cubrebocas en los centros de tránsito, paradas de tranvía y al ingresar al edificio de oficinas administrativas de Sun Tran. Para informar a cualquier persona que no cumpla con la orden, llame al: (520) 792-9222 o envíe un correo electrónico a: Sun TranInfo@TucsonAZ.gov.