Happy Birthday, Sun On Demand!
November 8, 2021
Tucson's micro-transit pilot service turns 1-year-old on November 8th. In 2020, Sun Van launched the door-to-door transportation pilot option to provide a flexible way for riders to travel to nearby destinations within Ward 1 or Ward 5 service areas, designated as Zones 1 and 2.
"We're here to serve," said Michelle McCarty, one of the drivers.
She is a Sun Van driver who cross-trained for the Sun On Demand service and has spent more than six months providing transportation in the zones. A true people-person, McCarty says she likes that the service makes public transportation more personable.
"I have had such great fulfillment learning how people operate, giving them a chance to get to know me a little bit," said McCarty. "Now, as soon as they approach the van they're like, 'Hi, Michelle, how's your mom?' They all check in with me like we're family. Here in Tucson we really like to make everybody feel like they belong. We're all a team, we're all here together."
Sun On Demand uses a smaller shuttle-style van instead of the standard 40' bus for increased mobility within residential streets. It combines the convenience of an uber with the accessibility of public transportation.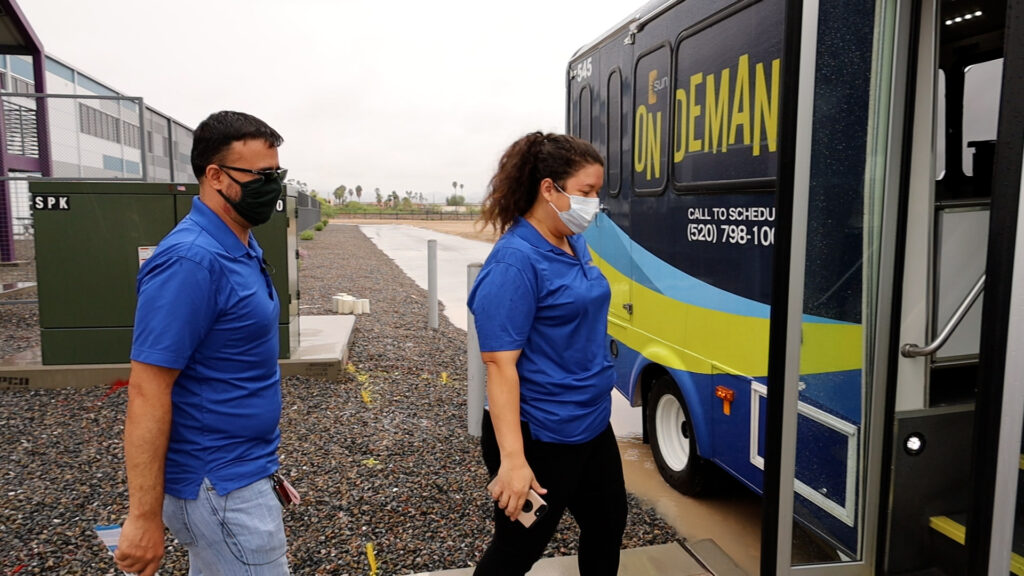 "We go right to the outside of your house, apartment, your medical center, wherever you're getting picked up and we leave you right outside of wherever you're getting dropped off," said Luz  Navarrete, the Community Outreach Manager for Sun On Demand. "You don't have to walk to get to a bus stop, you don't have to cross major streets, you don't have to worry about any of that when you're using On Demand."
Another benefit over similar ridesharing services is that all of the operators are professional drivers who have passed rigorous background checks and completed operational and safety training programs.
Since its launch, Sun On Demand has expanded the Zone 1 service area to increase ridership and better meet the needs of riders in that area. The expansion included areas in Ward 3 like Barrio Blue Moon, Old Pascua neighborhood and the Tucson House.
First Month: November 2020 – 283 rides
Busiest Month: May 2021 – 690 rides
Total Ridership for FY21: 2,842
Total Service Miles: 38,432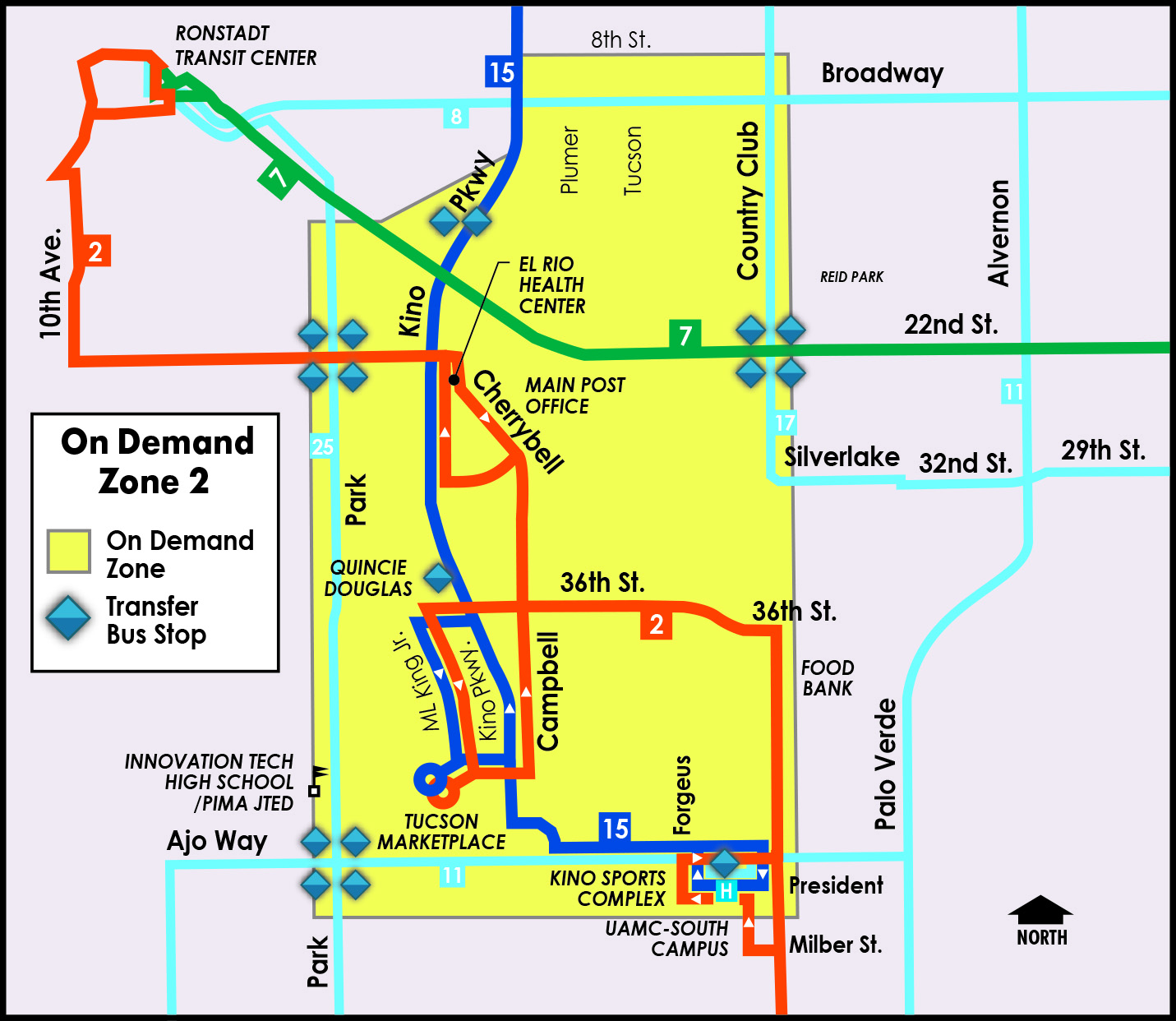 In July, Sun On Demand debuted a ride booking and tracking app. The mobile app rivals technology used by ridesharing providers. Working with Spare, Sun On Demand implemented the platform to simplify the transit experience for passengers.
"It is very exciting because now our passengers have the ability to book their own trips. They can decide their own schedule without having to go through a call center," said Louie Romo, the Operations and Scheduling Manager for Sun Van. "With the app you can track your vehicle in real time, get push notifications and know exactly when your vehicle will be arriving."
The technology is also used for driver assignments and gathering service metrics. An app demo event was held shortly after the launch to help riders set up their app profiles and to take a ride through  Zone 2. You are invited to download the Sun On Demand app now, available for Apple and Android devices.
"Rides are no charge through 2021," said McCarty. "It would give you an opportunity to check out the ride, see if it's something that works with your busy schedule."
With twelve months of the pilot project complete, Sun On Demand continues to shape the future of transit in Tucson. It may not be too long before this pilot is here to stay.